6 Smart Tips To Choose The Best Open Source EMR Software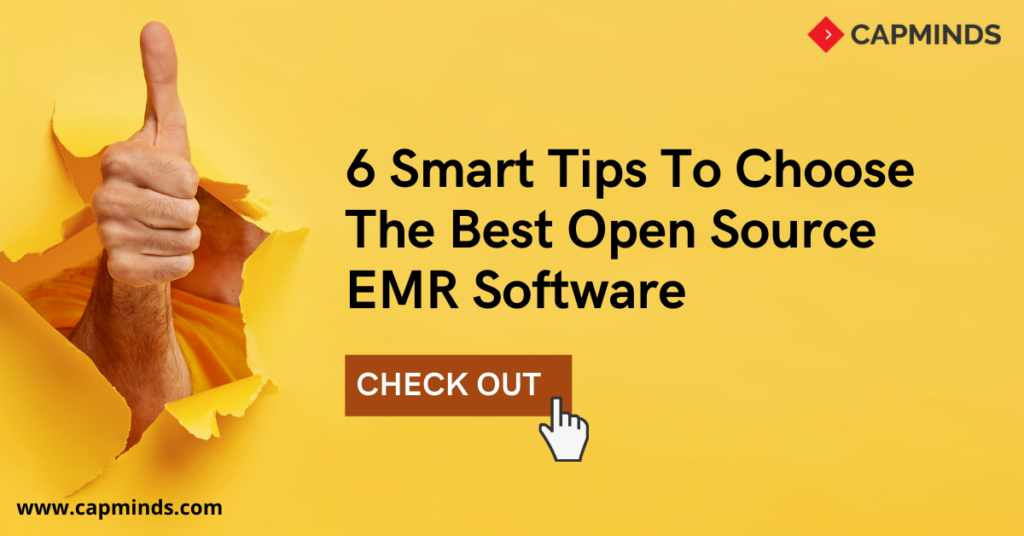 Are you in search of the best open-source electronic medical record system for your healthcare practice? Whether you are trying to implement new EMR software for your practice or replacing your current EHR, proper research is very crucial before choosing the right one. In this article, we provide 5 smart tips to choose the best open source EMR for your practice.
Why go with Free EHR software?
Why EHR companies are offering free EHR systems for healthcare practices? Is free EHR software worth it? If you are starting your new practice or running small medical practices, then you may be not ready to invest more in selecting the EHR software. Especially as you are in the initial phase of improving your medical practice, you may not need high-cost EHR features. For that, free EMR software will be the best option to go for.
The free EHR software versions include all the basic features that are important to a medical practice workflow. Some advanced software also includes free integration features such as billing and patient portals.
RELATED: What Is OpenEMR? – A Complete Guide
How to pick your best open-source EMR software?
Whether you are deciding to go with free, paid or open-source EHR, these are the top five steps to consider before choosing the best.
1. Find out which features & functionality are important for you
Identifying your practice-specific needs is very crucial here. You should deeply analyze and categorize your needs as 'must-have' features and 'less priority' features. So you can easily spend more time only on those solutions that are apt for your needs.
For example, some free EMR software comes with a patient portal feature but charges a fee for the appointment scheduling application. So, you should decide if the scheduling feature is really important to you or not.
2. Check for integration options
You should need to integrate your EMR software with your practice management or EHR system. Without proper integration support, your software will not be able to share patient health data. Also entering patient data manually will consume a lot of time and cost. Therefore, select a tool that is integrated with your medical billing, EHR, and PM software at your clinic.
3. Consider your staff's workflow before choosing EMR software:
It is very crucial to think about your staff workflow before getting started with your new EHR. If you consider your current practice workflow, then the EHR implementation process will be very smooth. So, you can focus more on the other solutions.
For example, if your staff is worried about taking too much time for entering data manually, they might request some additional customizations in your EHR's charting templates. This is important when you choose between open source and paid EMR software. The open-source option allows you for more customizations but requires expert technical skills to set up. Someway, paid EHR's are very easy to use but offer only fewer customization options.
So, if you decide to go with open source, choosing the best open source EMR service provider like CapMinds will help you with EMR setup and customizations.
4. Make a list of the 3 best free EMR software
Before getting started, make a list of the 3 best EMR software and proceed with it. Here are the top 3 free open-source EMR options listed by Capterra.
1. OpenEMR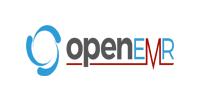 Free plan: Includes features like patient scheduling, patient demographics, electronic medical records, prescriptions, medical billing, and patient portal
Paid plans: The OpenEMR software is free or cost-free to download, use, modify, and upgrade, ONC Certified as a Complete EHR and multilanguage support.
2. One Touch EMR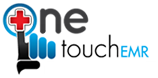 Free plan: Includes features like a patient portal, electronic lab and order management, appointment reminders, e-signature, e-Prescription, and more
Paid plans: Start at $199 per provider per month and include features of a free plan plus advanced e-prescription features and unlimited appointment reminders.
3. NOSH

Free plan: It includes features like appointment scheduling, patient medical charting, document management, practice management, health insurance claims adjustments, and e-Prescriptions.
Paid plans: The tool is free of cost
.
5. Watch product demos and consider reviews
Learn everything about the shortlisted EMRs. You can also refer to some trusted product review sites like Capterra, Software Advice, G2, and more to know-how about the user's review. This will help you to identify the best EMR for your practice. Meanwhile, also refer to the product website to watch demo videos and screenshots of the EHR software and to know more about the software.
6. Choose the right EMR vendor
After analyzing the product features connect with the vendors on your shortlist and compare the pros and cons of each software. Then you may decide to choose the best EMR software.
CapMinds OpenEMR is the best solution for EMR and healthcare practice management. We offer OpenEMR customization, training, and support services for health record systems, as well as practice management and medical billing solutions.
Our OpenEMR services: include EMR customization, consulting, meaningful use certification, training, and support.
CapMinds EMR features are easy to navigate allowing your practice staff and healthcare providers to share health information with other practices that may be using different EMR solutions.
Find out how CapMinds OpenEMR customization services can help your practice.