10 Best Things About Medical Credentialing: What & Why?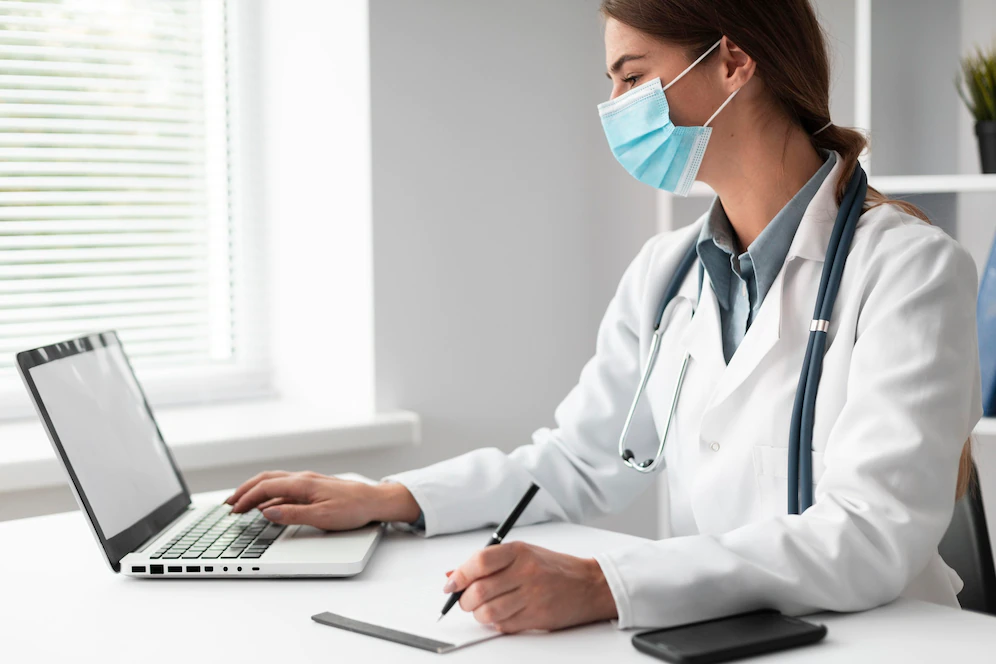 Credentialing might be seems just like a paperwork task, but it's increasingly important and essential too as it allows patients to confidently trust their healthcare providers. Through a standardized process including data collection, essential source confirmation and panel audit by hospitals and other healthcare organisations, patients are guaranteed of their medicinal professional's merit and experience. In today's digital world, with the arrival of new innovative technological developments in healthcare industry, credentialing is one among the key area for increased productivity and process improvement. Here are the 10 best things about medical credentialing and its importance for healthcare providers.
What is the purpose of medical credentialing?
Medical credentialing is a process of verifying and assessing the health provider's qualifications, including education qualification, career history, training experience, residency and licenses specialty certificates (if any) and other qualification details. Do you know which is the right time for medical credentialing? Its good to perform credentialing right before hiring a healthcare provider or during the hiring process and it is very important to verify whether all the information stays up to date.
1.TRUST IS MUST: Medical credentialing improves patient trust
When talking about the healthcare system, trust is very much important and especially the trust between the patient and the healthcare professionals are more important for better care delivery. For example, if a patient don't know much about their doctor's qualification and his/her specialities, then the patient won't put their full trust on doctor to share all the health related information. Assessing and verifying the healthcare provider's qualifications and experience will confidently allow the patients to trust their chosen healthcare providers.
2. Medical credentialing prevents the revenue loss
For any medical office, it is necessary that they partner with insurance careers. Physicians and other healthcare professionals are required to produce a list of verifications to insurance if they are to be considered for reimbursement expenses.
Failure to obtain proper credentialing by healthcare professionals can result in insurance carriers not reimbursing medical offices that bills for the professionals. In the event that a medical office allows a professional to perform services prior to credentialing, the insurance carrier can backdate the reimbursement of the medical office to cover services offered.However, since the time frame has a limit, the medical office risks losing thousands of dollars that may not be recovered from the insurance payer.
3. Medical credentialing reduces the risk of medical errors
It is estimated that every year, about 98,000 Americans die from medical errors. This worrying statistic compels industry leaders to campaign for improved standards of competency and exposure to disciplinary actions against healthcare workers.
Credentialing healthcare providers, more so independent practitioners, help reduce the risk of medical errors that may be caused by incompetent providers. Furthermore, since electronic credentialing employs automation tools, there is no room for human error or fatigue that is associated with the manual evaluation process.
4. Helps the healthcare organization in the hiring process
During medical credentialing, the healthcare professional goes through an in-depth examination which includes evaluating their educational background, work experience, residential history, and license. This process is mostly performed at the time of hiring a medical practitioner to check if they are qualified to perform the tasks that are part of the job description. It is also important to check the credentials of the medical professional to make them a member of a network.
5. Improves Practitioner's Business
Medical credentialing allows medical practitioners to accept patients that possess health insurance. Currently, the majority of Americans have health insurance plans. The practitioner, thus, boasts increased clientele.
It is also ostensible that most patients favor meeting the same physician again and again. Physician credentialing will, therefore, result in recurring patients which, in turn, improves the practitioner's business.
6. Improves the Reputation of Health Practitioners
With more patients now researching about their healthcare professional prior to committing to them, it is vital that healthcare professionals manage and take control of their online reputation to be able to retain their clients. One of the important steps that professionals can take to improve their reputation is by undergoing medical credentialing.
A practitioner who has undergone this process is permitted to treat all patients regardless of their insurance plans. Since the practitioner can handle a diverse range of patients, s/he will most likely earn a reputation from every corner of the world.
7. Protects Healthcare Organizations from Potential Lawsuits
In many states, there exist laws that require credentials on legal documents like prescription and medical records. These laws also cover professional activities including legal testimony, speaking engagements, and research publications. Without proper credentialing, the hospital may miss on significant things required by the law.
Credentialing ensures that a healthcare organization adheres with the letter of the law. The process allows clinics to register to perform the National Practitioner Data Bank queries which allow them to have a look at the malpractice claims history of their providers. This allows them to practice safely and legally going forward.
8. Medical Credentialing – A cost saving Approach
With the current strains in the healthcare budget, healthcare organizations are under increasing pressure to lower their costs of operation and streamline hospital processes. Electronic credentialing allows these facilities to migrate from a paper system to a cloud-based computing solution, thus lowering costs without affecting the health and safety of people.
9. Increased third-party reimbursements
One of the most overlooked benefits of medical credentialing is that it authorizes payment claim form, multiple payers. This will allow you to accept third party reimbursement. Having the ability to provide services to patients with multiple types of insurance coverage, increase reimbursements. Medical credentialing, in simple terms, means the process of becoming affiliated with an insurance company so the health provider can accept third party reimbursements.
10.Provides the competitive advantage
Patients are more aware and knowledgeable and look into different factors before deciding to go to a healthcare provider. Patients always choose a healthcare provider whose physicians are experienced in providing specialty treatment. Credentialing helps to enlist the qualifications and past experience of the physicians, and providers can showcase them over their website or marketing material.
Final Thoughts
The Medical credentialing process is increasingly becoming important in healthcare marketplace as healthcare industries are looking for the cost saving approach to ensure greater patient safety. Reviewing the qualification and experience of healthcare professionals can save healthcare organizations from a number of liabilities, risk of compliance violations, and unwanted lawsuits.
Collects and reviews all necessary documentation to ensure completeness and accurateness prior to submitting to the payer
Relieves staff and providers of the time-consuming tasks of enrolling and re-credentialing with both government and commercial payers
Ensures all providers are credentialed in a timely fashion to avoid delays in payment or loss of reimbursement
Maintains relationships with thousands of payers across all states and manages all communication and follow-up through approval of applications
Works closely with our billing team to monitor any denials and communicates with payers for prompt resolution