Using RPM To Support Addiction Medicine Practice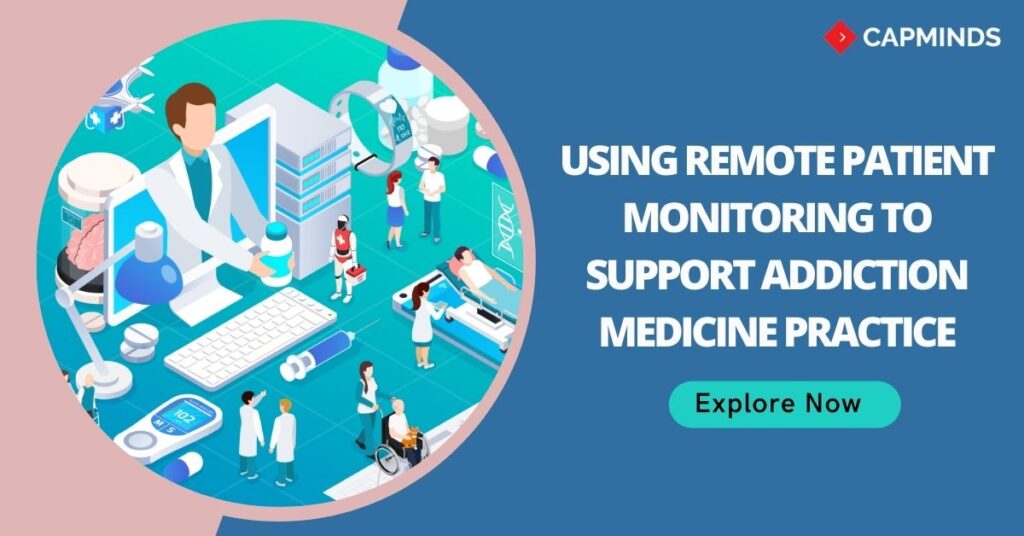 Science is developing at a faster pace in this tech-driven world. The Healthcare industry is coming up with lots of new ideas and innovations to cope with the changing trends and lifestyles.
When we speak about healthcare in common, every department dealing with different types and kinds of disorders and problems is important. We cannot rank them upon anything, right? Each department is unique and each has its difficulties.
Likewise, addiction medicine practice is also a significant one in the industry and is also directly connected to societal well-being. Addiction was and always has been the most complicated and patience-seeking one among others. Many de-addiction centers and facilities seek professional help to treat patients during the COVID-19 pandemic.
And this made the usage of various healthcare software platforms like remote patient monitoring (RPM) more popular with addiction medicine practices.
What Is Addiction Medicine Practice?
According to a source, "addiction medicine is a medical subspecialty that deals with the diagnosis, prevention, evaluation, treatment, and recovery of persons with addiction, those with substance-related and addictive disorders, and people who show unhealthy use of substances including alcohol, nicotine, prescription medicine, and other illicit and licit drugs".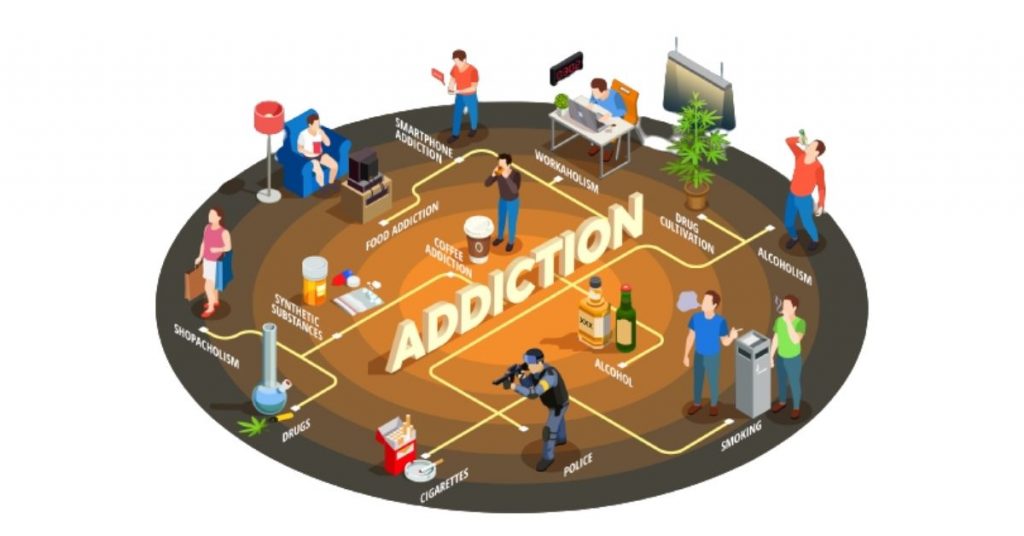 The medical subspecialty often crosses over into other areas, since various aspects of addiction fall within the fields of public health, psychology, social work, mental health counseling, psychiatry, and internal medicine, among others.
Within the specialty, the processes of rehabilitation, detoxification, individual and group therapy, etc are included. Some specialties also provide treatment for disease states commonly related to substance use, such as hepatitis and HIV infection.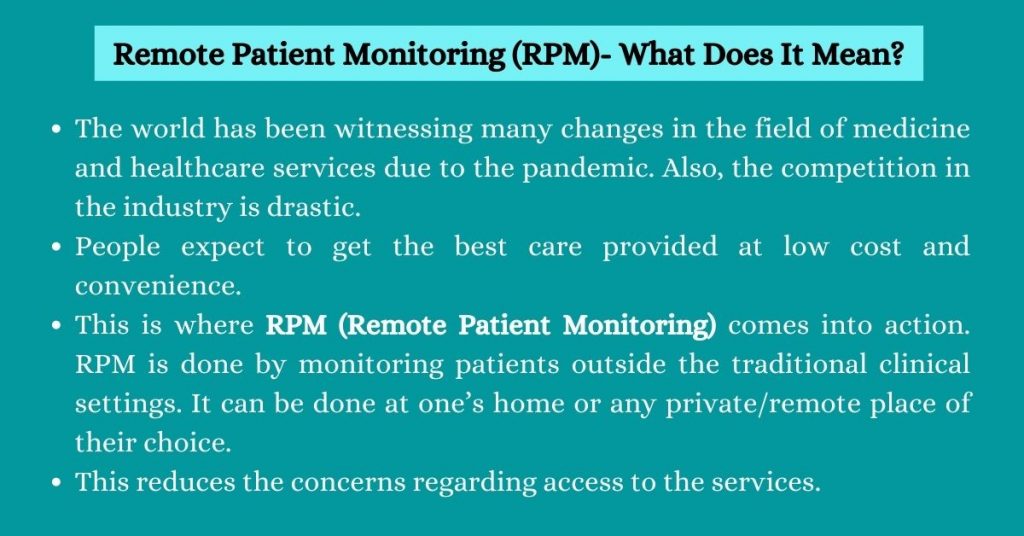 RPM In Addiction Treatments
The need for providing advanced and better care for people with addiction is increasing tremendously. They are searching for easy access and good quality services without investing a huge amount of money and time.
RPM enables healthcare providers associated with addiction medicine practices to use various forms of telecommunications to reach out to their patients.
They can even use basic communication tools like zoom, whats app calls, snap chats, mobiles, landlines, etc, and RPM devices like blood pressuring monitor, and pulse oximeter to monitor oxygen saturation (SPO2), and other wearable devices that can track respiratory rates.
Remote Monitoring In Addiction Treatment – Benefits And Disadvantages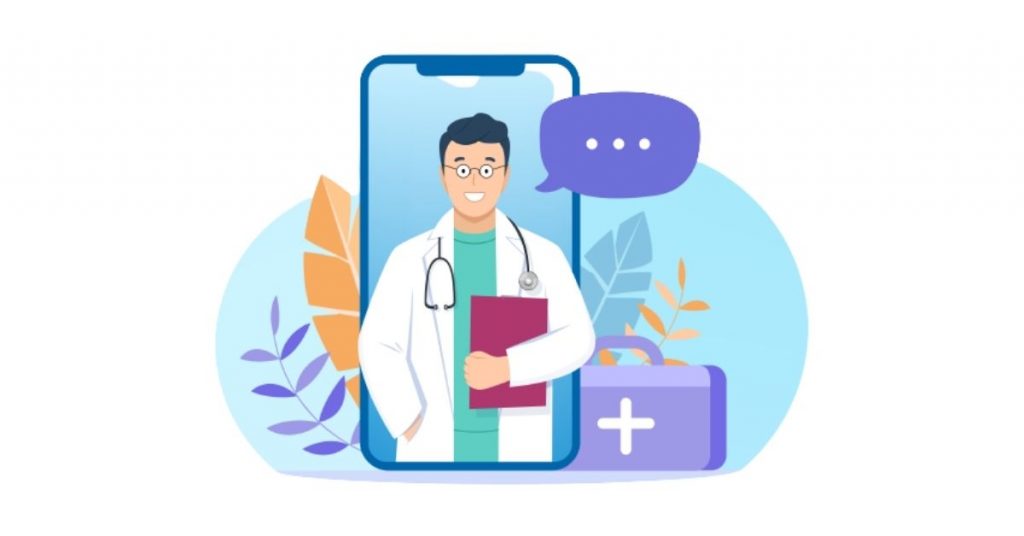 When some digging is done on the matter, found a study that shows that the device (a wearable one that could inject a lifesaving antidote for an opioid overdose), worn on the stomach like an insulin pump, can detect when someone stops breathing from an overdose and inject the drug naloxone to restore breathing.
Studies done by many researchers on doctors show that physicians who developed substance use disorders (SUDs) would be required to attend intensive care including signing off an agreement to have long-term remote monitoring randomly applied to ensure their compliance with the program.
Platforms like telehealth and the Internet of Things (IoT) helps to reduce the distance between physicians and patients to great extent.
The IoT-enabled devices in the healthcare sector empowered the use of Remote Patient Monitoring and emergency notification systems, which helped in potentially keeping the patients under addiction treatments, safe and sound by providing ways to tend to them in time.
It helps them deliver the highest level of care in the shortest time, to the most needed. Real-time RPM enables healthcare providers to use various forms of telecommunications to reach out to their patients.
Some wearable devices are designed to facilitate GPS tracking. This helps to alert the wearers while entering a high-risk area.
Other types of technology that can be applied for remote monitoring include, remotely assessing patients' behaviors and attitudes through web-enabled dashboards, educational and support programs online, appointments, and daily support text reminders.
The environment of a de-addiction facility or hospital may seem dull for the patients. A good positive vibe is necessary for the early recovery of the patients. RPM helps to improve patients' comfort by caring for them in their personal space.
There are insurance coverages for substance abuse rehabilitation and various form of mental health treatment.
The Disadvantages
Healthcare costs these days are rocketing like anything. Even consultation charges are becoming high. Especially costs of treatments for addictions are becoming more and more like businesses.
Although there are many insurance coverages for addiction treatments, the extent to which one's insurance will cover drug or alcohol rehab depends upon various factors.
These factors include a patient's policy's particular behavioral health benefits, their rehab treatment provider, their particular needs, and more.
Yes, there are many technological devices used in RPM which can sometimes be misused.
Surveys can be conducted online to assess the risk of relapse. These could sometimes allow addiction treatment providers to step in.
As technology evolves, to ensure the role played by the Internet of Things (IoT) was the intended one, the involvement of consumer rights advocates is important. This could stop the misuse of devices.
Final Say
Be it treatment for anything, remote patient monitoring's role is a crucial one. Its use of devices and delivering high-quality care remotely enables patients to relax and forget about the tension due to in-patient visits at facilities and clinics.
Remote monitoring allows them to reach out to services from the comfort of their home in full privacy, and this creates a sense of safety and a positive response to the treatment. Especially for patients under rehabilitation enjoys this because they are not bound by any kind of restrictions to go out and enjoy their dear life.
Welcome to CapMinds. The mastermind who is going to transform your addiction medicine practice into a more reliable and successful one.
Our RPM and IoT services allow health providers to monitor & analyze patient healthcare, engage with patients virtually to modify care plans and educate patients about their healthcare conditions.
It allows patients to use digitally connected devices – like heart monitors and blood pressure cuffs to perform a routine tests and share their health data with a healthcare professional.
For more details visit our website and get started now with us on your journey to more success.
"Let's make your practice more accessible to people around the world, together"