Top 5 HL7 Integration Challenges and Solutions for 2022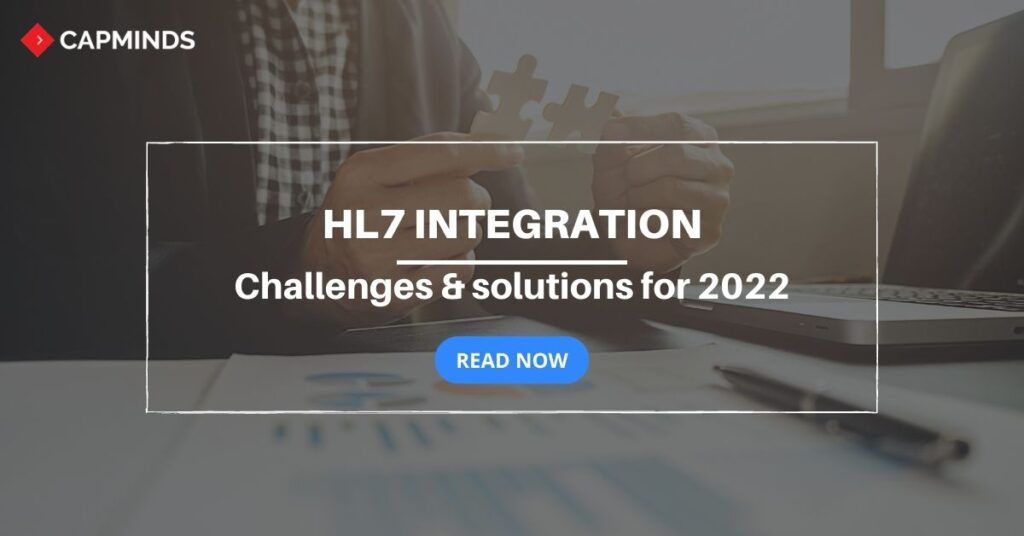 The standards provided by HL7 concentrate on the application layer, "layer 7" in the Open Systems Interconnection model (OSI model).
This allows healthcare organizations to seamlessly share health information. HL7 integration is a vast ocean full of abilities to expand healthcare interoperability in a very standardized way. Today we will look into the challenges faced in HL7 integration and the most suitable solutions to conquer them.
Challenges in HL7 Integration and Solutions to them
Challenge No.1: Lack of data uniformity
Legacy systems use different data formats and transmission protocols.
The lack of built-in data interpreters results in extra time used in manual input.
Solution:
Health organizations can successfully meet compatibility across all data exchange practices with HL7 standards.
Hospitals can easily collect and process patients' health data from admission to treatment and billing.
Challenge No.2: Time lag in decision making
Acting fast appropriately in emergencies should be the "natural reflex" of physicians.
To make this possible, vital information like the patient's allergies, current medication if any, history, etc, should be accessible immediately.
Solution:
HL7 data integration can speed up the decision-making process.
This can be done by eliminating irregularities in data formats and reducing delays in queries between systems.
Challenge No.3: Disorganized data exchange
Some situations may demand sharing information with external healthcare software or facilities.
The security of health data has risk concerns while sharing patient data.
Solution:
HL7-FHIR integration through web APIs acts as a bridge that connects the gaps in data exchange interoperability.
Standards also focus on JSON and XML data formats used by mobile applications.
The specifications of new HL7 standards and protocols secure and protect data systems easily.
Creating HIPAA-compliant applications is much easier with HL7.
Challenge No.4: Low-quality healthcare service
Any compromise in the quality of service can reduce patients' engagement levels.
The lack of access to their personal, diagnostic, and prescription data can add to the dissatisfaction of the patients.
Solution:
HL7 provides a strong data ecosystem required to support the escalated health data exchange.
This has boosted the growth of digital health applications and different personal health devices.
HL7 integration in medical centers helps in streamlining practice functionalities.
With reduced admin tasks, medical professionals can focus on providing better care to patients.
Challenge No.5: Connection with non-clinical software
Health systems use a variety of operating systems and programming tools and this stands as a threat to data security.
Lack of connectivity to the external or non-clinical software makes decision-making difficult.
Solution:
HL7 APIs offer a global approach to providing a reliable and secure data connection.
Web-based APIs ease external connectivity and provides the required speed and compatibility.
An API once created, can be used across many applications. This saves development costs.
HL7 Integration services from CapMinds
CapMinds Technologies offers the perfect all-in-one Interoperability solutions for your clinical needs. Our HL7 FHIR services ease the innovatory exchange to create new possibilities. Our client-centered services keep them in the limelight. Our clinical integrations help EHR-integrated laboratory, imaging, e-prescriptions, EPCS, pharmacy, and much more. These enhance the activation process for your individual and collective needs.
"CapMinds Technologies is the place that will make you achieve your goals by combining "Expertise+Hardwork+Commitment".
CapMinds FHIR APIs services cover your patients' health data with the greatest security, privacy, and confidentiality. We update ourselves with the latest versions like HL7 Version 2, Version 3, FHIR, SMART on FHIR, CDA, X12, Mirthconnect, and security standards. CapMinds offers the best HL7 integration and HL7/FHIR interface development services for the federal government, health tech startups, laboratories, clinics, and practices.
"Unite with us to get the most benefits of our HL7 integration services and rise to be the first"