The Top 5 Healthcare Cyber Security Threats To Know In 2022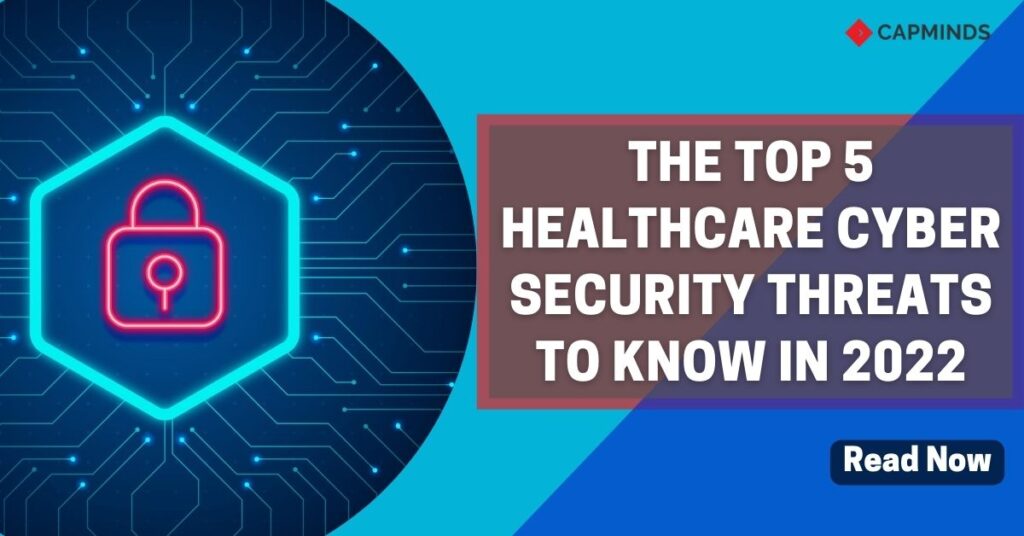 Security is always a thing that has the potential to take us away from our sleep, right? We know you all do agree with us on this.
Especially in the healthcare sector where large quantities of data and information are shared and stored, the risk is higher. Even though there are so many security measures and systems to protect this crucial information, cyber security threats and risks are increasing more and more.
Even in 2022, many experts are expecting the threats to increase for healthcare.
What Is Cyber Security?
According to a source, "cyber security is the application of technologies, processes, and controls to protect systems, networks, programs, devices and data from cyber-attacks".
It aims at reducing the risk of cyber-attacks and protecting against the unauthorized exploitation of systems, networks, and technologies.
A cyberattack is any offensive operation that targets computer information systems, computer networks, infrastructures, or personal computer devices.
Here, we are going to discuss the cyber security threats that are to be expected for the healthcare industry in 2022.
Why Healthcare Is More Prone To Data Attacks?
Data theft is not only limited to the healthcare industry, it also frightens other sectors. So amongst them, why the healthcare industry is the most open to risks of data theft?

The type of data collected and stored is one of the main reasons, the healthcare industry is at a higher risk when compared to other industries.
Healthcare organizations can have very detailed records of patients that include their name, date of birth, address, social security number, payment account information, and so on.
It increases the possibility of data attacks since healthcare organizations collect such data.
One of the reasons for which organizations need to use adequate data security solutions is, that healthcare data prefer to go for a higher amount on the black markets than other types of stolen data.
Top 5 Healthcare Cyber Security Threats To Know In 2022
The 5 biggest and top cybersecurity threats in the healthcare industry are listed below. These cyber security threats bear the highest risk to patient information and healthcare data security.
1. Data breaches
A data breach discloses protected, confidential, and sensitive information to an unauthorized party. Data breaches most often happen due to the weakness of technology or user behavior.
Previous studies say that the healthcare industry suffers an excessive amount of data breaches compared to other industries. For protecting health records and other important and classified information from prohibited access, HIPAA fixed a set of strict security requirements.
But due to the security steps and difficulties in implementing and following them, many health organizations find it struggling to catch up.
These struggles from the side of healthcare organizations leave gaps that acts as the entry point for cyber-attackers. These gaps continue to threaten the safety of patient data despite the efforts to avoid these threats with systems like HIPAA.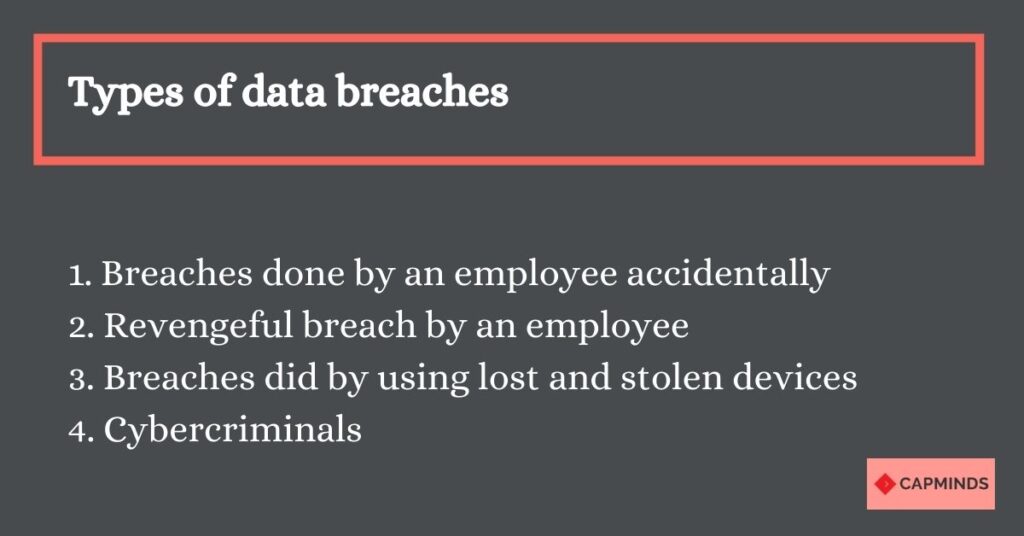 2. DDoS attacks
Distributed-Denial-of-Service (DDoS) attacks are an attempt to flood an organizations' network with internet traffic to the point where it cannot operate or perform normally. This is done by surging the target with a floor of traffic.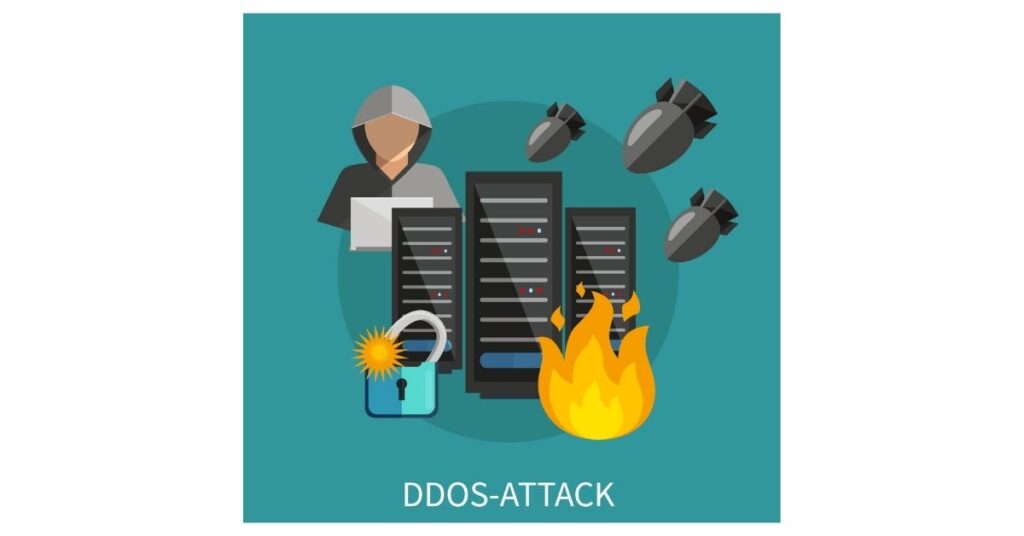 To find a DDoS attack, and start preparing for it, the following clues will help:
If you find any strange number of traffic from users based on the same web browser, location, or device type
If you find any strange number of traffic coming in your direction from the same IP address and range
If you get any requests for a single page without any explanation
If you find any abnormal web traffic patterns
DDoS attacks are often used as a distraction for covering or carrying out another ransomware or malware attack.
DDoS attacks in healthcare usually attack an external server rather than the internal one, to interrupt the services to patients.
3. Malware and ransomware attacks
In simple words for understanding, ransomware is simply done by blackmailing. Ransomware is a malware attack that uses encryption that infects devices, systems, and files until a ransom amount is paid.
It is spread through emails and phishing. This aims at transfixing an entire organization by spreading through a network. These attacks use asymmetric encryption, where a pair of keys- "one public and one private" are used to encrypt and decrypt a file.
For decrypting a file needs the private key, and is held until the organization decides to pay the ransom. The deadline for payment is mostly 24 to 48 hours, but if it's not paid the data might get lost forever.
4. Phishing attacks
Phishing is the most common cyber security threat in the healthcare industry. It is an attack that tricks users to disclose passwords and personal information.
It is done using phones, text messages, etc, and the most common is emails. When these emails with a scam are clicked, the users will then be directly sent to a fake web page. These fake web pages may have a login screen for a commonly known internal software.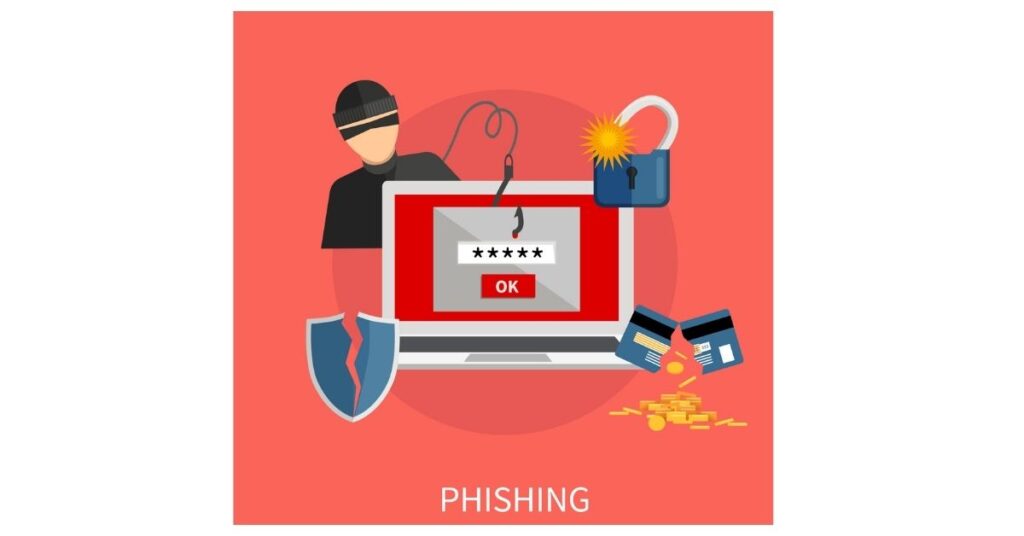 Once the user submits the credentials, access to the healthcare systems can be gained by cybercriminals almost immediately. Be aware by using the following tips.
Don't believe everything that's been sent over to you. Especially offers that seem too good to be true
Don't act in haste if you see any emails with a sense of urgency
Hyperlinks that seem not to be genuine
Don't open every attachment you find. Some might be harmful
Emails from an unusual or an unknown sender
Phishing through email has become common in the healthcare industry and it is increasing this year too.
5. Attack on cloud technologies
Cloud-based technologies and data storage are the biggest hit for 2022 and the development that will take digital healthcare to the big future.
By recognizing the potential of cloud-based data storage, many healthcare providers are switching to this particular solution. It makes data retrieval a simple and easy job and enhances the security surrounding patient information.
Attacks on this happen because all cloud-based solutions are not HIPAA compliant. Even many popular platforms do not meet the privacy, data security, or HIPAA requirements. And this alone makes them an easy target for hackers.
Encrypting data is essential before sending it to and fro the cloud, thus avoiding the gap for interference.
A private cloud or an on-premise data center should be used in order to avoid cloud attacks.
An Overview
Information is crucial. Simple data can change everything, whether it's small or large, irrespective of its size. That too in the healthcare industry, data is everything. It is the base for every healthcare organization.
They needed to be protected well. Many government-authorized platforms provide all the services, securities, and products that you need to run your healthcare business protectively.
Visit CapMinds to put a full stop to your confusion and doubts regarding where you can get hold of one of those services, which could protect your organization by all means.
Our healthcare AI solutions, HIPAA compliance solutions, and cloud-based EHR solutions guarantee advanced security to your practice as a whole. Don't worry we are here to protect you by providing secured platforms to run your practice efficiently without interference.
"Let's make your practice and data more protected and secured, together"