Payer-to-Payer Data Exchange: An Ultimate Guide For Payers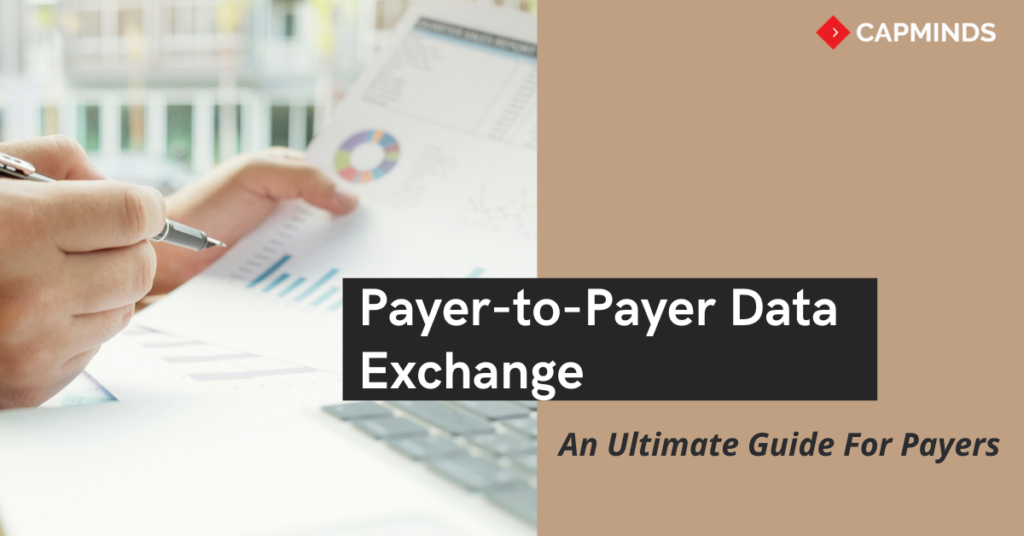 As a payer, one's priority should be to address the need to aggregate your members' data from various former payers.
During the underlying member enrollment, the mentioning payer needs to get individuals' agree to recover their claims/encounters and clinical information from the previous payers. The mentioning payer must arrange and approves framework connections with different payers as an essential before any information trade can occur. All the more critically, payers need to arrange for keeping up with and growing their rundown of information trades as more associations are mentioned by individuals over the long haul.
Mentioning payers have two alternatives to meet the payer to payer information trade order:
Alternative one: Expect your vendor's solution to having a payer endpoint library that constantly gets updated.
Alternative two: Choose a vendor solution that uses an index administration oversaw by an industry consortium element, as CAQH, which contains tested, approved, and persistently improved payer endpoints.

Payer to Payer Data Exchange Requirements
Payers are needed to trade patient information at the member's request so individuals can take every one of their information with them as they move between health plans. While this is the lone necessity to produce results in 2022, subsequently giving health plans an additional half-year, we emphatically suggest considering an incorporated, across the board arrangement that meets each of the 3 parts of the standard comprehensively: Patient Access API, Provider Directory API, Payer to Payer Data Exchange.
The mandate details include:
Who – MA associations, Medicaid managed care plans, CHIP managed care entities, QHP issuers on the FFEs
Scope – Enrollee/member information inside the past 5 years, when mentioned by the member/patient
Required Data – Clinical information indicated under U.S. Core Data for Interoperability (USCDI) variant 1. The USCDI informational collection is fundamentally FHIR® resources with explicit properties and coding phrasings required including Medications, Conditions, Procedures, Observations, etc. Clinical Data (in USCDI v1) HL7 FHIR® US Core Implementation Guide STU 3.1.0
Information Standard – Not unequivocally indicated by CMS. On the off chance that a payer gets information for the payer-to-payer data exchange using an API, they can then make this information accessible through the Patient Access API, however, the payer won't be needed per this last guideline to take information from another payer and set it up to be shared using the Patient Access FHIR-based API. They should be ready to impart the information to another payer, whenever mentioned by the patient, in the electronic form and format received.
Information Ingestion – Health plans should consolidate earlier payer information into current part records. This doesn't need that the payer treats or depends on this information as to its own, however should remember this information for the record it keeps up with for every enrollee.
Clinical Data Exchange – Payers urged to consider utilizing the proposed API foundation as a way to exchange health data for other medical services purposes, for example, to medical services suppliers for therapy purposes.
At CapMinds, we propose expanding on top of the FHIR® APIs and framework from the Patient Access API prerequisite to help this necessity for payers and their individuals.
How CapMinds can help?
CapMinds is one of the leading healthcare technology companies, providing technology that enables services including remote patient monitoring, telehealth services, cloud-based EHR, population health management, HL7 FHIR integration, and interoperability solutions.
For those organizations that are unfamiliar with the FHIR, we help them to better understand all about FHIR's various use cases. Our recent blogs about FHIR will help you to better understand the basic concept of FHIR, its importance, and its impact across the healthcare continuum.
We strive to improve healthcare organizations' workplace productivity by simplifying their day-to-day operations.
We combine the best features of HL7's Version 2, Version 3, and CDA® while leveraging the latest web standards to maximize interoperability.
We have the expertise to design, develop, and manage a comprehensive HL7 interface compliant with required standards, specifications, and formats.
CapMinds leverages the experience and clear understanding of clinical data for both providers and payers to provide quality outcomes and extraordinary digital solutions. We help healthcare organizations leverage technology and innovation to enhance healthcare delivery and meaningfully improve patient's lives.