HIPAA: The In-Depth "How To" Guide For Ensuring Compliance In Healthcare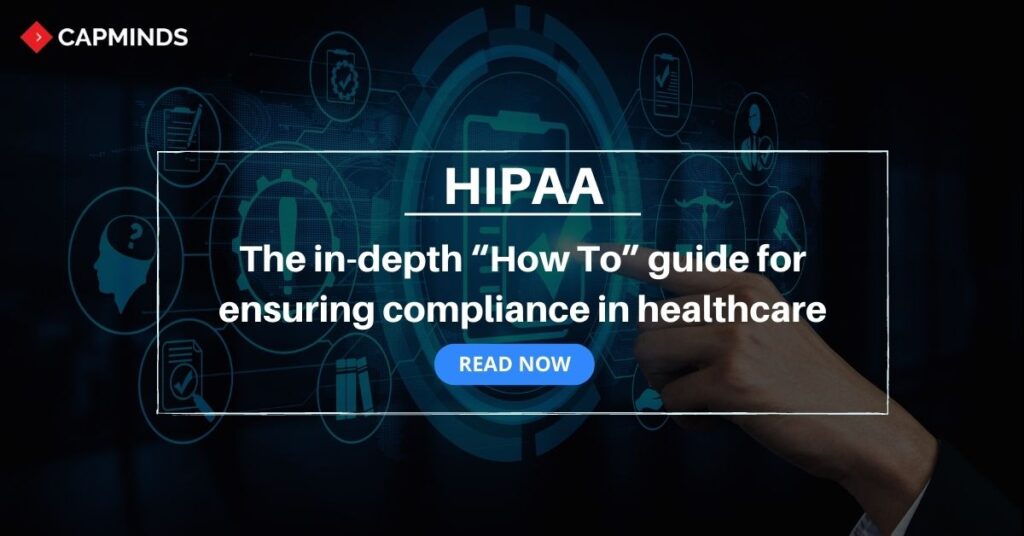 Health Insurance Portability and Accountability Act (HIPAA) is the most popular compliance legislation we have heard regarding protecting health data and medical information.
This particular law of the United States has gained popularity by defending data from the increasing data threats and breaches in recent years caused by ransomware and cyber-attacks on health providers and insurance.
What Is HIPAA?
HIPAA (Health Insurance Portability and Accountability Act) of 1996 is a legislation of the United States that provides security provisions and data privacy standards for protecting health information. President Bill Clinton signed the federal law on August 21, 1996.
HIPAA overrules other state laws concerning the protection of health information unless the state law is in the position of holding more strictness than HIPAA. HIPAA is also known as Public Law 104-191.
Healthcare HIPAA Motive
The 2 main motives of Public Law 104-191 (HIPAA):
Providing steady health insurance coverage for workers who lose or swap jobs.
Standardizing the digital transference of financial and administrative transactions to reduce healthcare costs.
Other motives:
Taking actions against abuse, fraud & waste of health insurance and care delivery.
Improvising access to long-term care services and health insurance.
HIPAA Compliance: The Checklist
Set up a HIPAA compliance committee
Analyze HIPAA guidelines
Do gap analysis to find concerned areas
Construct and perform a plan to meet security gaps
Analyze key vendors' interactions with Personal Health Information (PHI)
Do ongoing audits and monitoring
Set up data breach incident response protocols
Perform HIPAA training
Assess compliance and review HIPAA updates regularly
Ask related experts for assistance
What Is HIPAA Privacy Act?
The HIPAA Privacy Act, also known as the standards for Privacy of Individually Identifiable Health Information, initiates the first nationwide standards in the US to safeguard patients' personal or protected health information (PHI).
HHS's rule protects the privacy of patients by limiting the use and disclosure of sensitive protected health information (PHI). The Privacy Act also guarantees patients to collect their PHI by requesting from healthcare providers who are covered by HIPAA.
5 Vital Components Of HIPAA
HIPAA contains 5 vital components or titles:
1. Title I: HIPAA Health Insurance Reform
Secures health insurance coverage for people who lose or swap jobs.
Forbids group health plans from refusing coverage to individuals with specific diseases & pre-existing conditions and from setting lifetime coverage limits.
2. Title II: HIPAA Administrative Simplification
Directs the HHS to process digital healthcare transactions.
Requires healthcare organizations to apply protected digital access to health data.
Requires to endure compliance with privacy regulations fixed by HHS.
3. Title III: HIPAA Tax-Related Health Provisions
Includes medical care's tax-related guidelines and provisions.
4. Title IV: Application and Enforcement of Group Health Plan Requirements
Details of health insurance reform
Along with provisions for individuals with pre-existing conditions
Those who are looking for continued coverage
5. Title V: Revenue Offsets
Includes provisions on company-owned life insurance
Treatment of those who lose their US citizenship for IT purposes
Requirements of HIPAA Title II
1. Transactions and Code Set Standard:
Healthcare organizations compulsorily follow a systematized mechanism for Electronic Data Interchange (EDI) to submit and process insurance claims.
2. National Provider Identifier Standard:
Every healthcare entity like individuals, employers, health plans, and providers must have a distinctive 10-digit NPI (National Provider Identifier).
3. HIPAA Security Rule:
The patient data security standard for the Protection of Electronic Protected Health Information (ePHI).
4. HIPAA Privacy Rule:
The standards for Privacy of Individually Identifiable Health Information establishes national standards for protecting PHI.
5. HIPAA Enforcement Rule:
This provides guidelines for investigations into HIPAA compliance violations.
System HIPAA Covers
HIPAA covers any organization or corporation that directly handles PHI. These entities should comply with HIPAA and HITECH (Health Information Technology for Economic and Clinical Health) mandates for the protection of PHI and PHRs.
Entities covered come under 3 categories:
1. Healthcare provider:
Includes;
Doctors
Chiropractors
Nursing homes
Drug stores
2. Health Plan:
Includes;
Health insurance companies
Health maintenance organizations (HMOs)
Company health plans
Government healthcare programs like Medicare, and Medicaid
Military healthcare programs
3. Healthcare clearinghouse:
This is an entity that processes irregular health information it receives from another entity into a standard format or vice versa.
Examples:
Billing services
Community healthcare systems for managing health data.
Secured Information Under HIPAA
All individually identifiable health information covered by a BA in any form including digital, paper, or oral is protected by HIPAA Privacy Rule.
PHI includes but is not limited to:
An individual's past, present, or future mental or physical health conditions;
A patient's birth date, name, address, Social Security Number, biometric identifiers, or other PII;
Any care rendered to an individual; and
Data concerning the past, present, or future payment for the care rendered to the individual, is used to identify the patient or information, for which there is a rational reason to believe could be utilized to identify the patient.
PHI doesn't include:
Unidentified data- the data that doesn't get identified or gives information that could identify an individual; and
Employment records- information including education, records defined in the Family Educational Rights and Privacy Act (FERPA).
HIPAA Administrative Requirements
The must-have Privacy Rule administrative requirements:
Employees including volunteers and trainees must be compulsorily trained on policies & procedures.
Proceedings for making complaints regarding policies and procedures by individuals must be held at a covered entity.
An official like the chief privacy officer (CPO) must be appointed for developing and implementing policies and procedures at a covered entity.
Suitable administrative, physical, and technical protections must be done to safeguard the privacy of PHI in a covered entity.
Against the policies and procedures, if a PHI is disclosed, a covered entity must alleviate-to the very extent actionable-any harmful effects.
How Can CapMinds Help In Your Technological Sprint?
Complying with crucial privacy standards like HIPAA is a no-way-out "diamond" rule for entities in the healthcare spectrum. Getting help from health tech experts like CapMinds is the only solution to get things done with full compliance at lower costs.
CapMinds Technologies guarantees the utmost "Expertise+Hardwork+Commitment" to accomplish your organizational goal.
At CapMinds you can find the perfect high-end, all-in-one Interoperability solutions to meet your requirements. We facilitate:
Innovatory exchange
Client-centered services
Clinical & financial integrations
Enhanced activation processes for your individual and collective needs.
Our HIPAA-compliant HL7 FHIR standards enhance your organizational processes to make them easier. With our smartest, HIPAA-compliance, and safest cloud-security services you can get across a variety of online healthcare platforms. We provide HL& Version2, Version 3, FHIR, SMART on FHIR, CDA, X12, and Mirthconnect.
Our services that could potentially take you on the top run:
Cloud management and operations
Highly scalable features
Secure cloud
System patching, and
Version upgrades.
We also provide our payors with full-on HIPAA compliance with services like
Medical claims management
Collaborative care management
Provider network management
Data Analytics
Dashboard solutions
Interoperability, and more.
The exclusive technological partnership services we provide:
Healthcare mobile & health app development
Healthcare software development partnership
Interface development
Managed cloud services
RPA solutions
Visit our website and learn more about all the services we provide. We are waiting to serve you.
"Get the high-tech services with full-on compliance and security with us"