Healthcare Interoperability: The Role Of "Cures" In Connectivity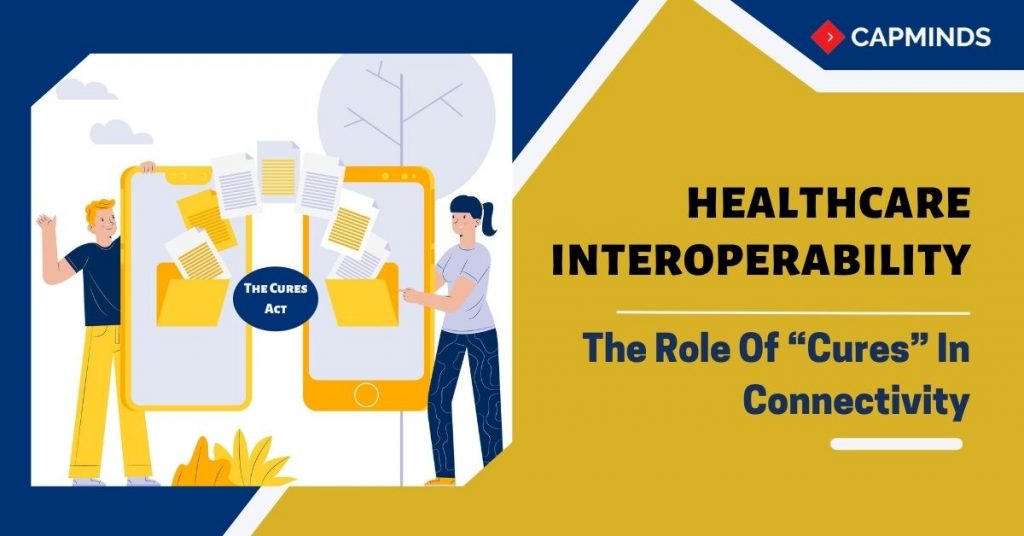 Healthcare interoperability has been a major issue in the past and still continues to be a problem in some areas. Today we concentrate on one of the acts, that can or cannot make changes to the exchange between healthcare systems- "the 21st Century Cures Act".
Will the 21st Century Cures Act with its extensive provisions, be able to open gates for even better and easy healthcare interoperability? Well, it needs more digging into the Act itself and the benefits and challenges of interoperability in healthcare. Let's start.
What Is Healthcare Interoperability?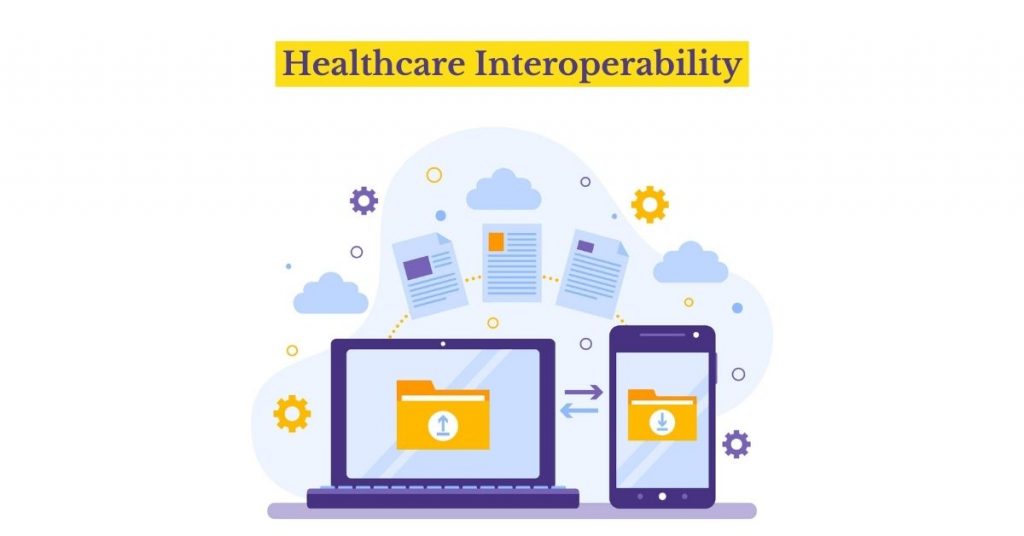 Healthcare interoperability in general means the ability to easily access and exchange electronic information across different systems within the healthcare spectrum.
It relies upon various components working together. Whatever the functions may be, the common goal is to achieve the above-mentioned easy exchange by maintaining full patient confidentiality and privacy.
EHRs are used by many practices to gather patient information these days. Because of the same, many practices suffer from costs, limits in contractual agreements, or competitive interests during interface and sharing of important patient information across many organizations. The Cures Acts' main goal is to address these inconveniences suffered by patients and caregivers.
The Cures Act proposes the development of a Trusted Exchange Framework that would coordinate with the individual interfaces while improving provider efficiency and maximizing health IT developer resources.
This would lead to the bigger success of healthcare interoperability. And would allow users with authorization with easy access to information which would be useful for all stakeholders.
The 21st Century Cure Act – What Does It Mean For Healthcare?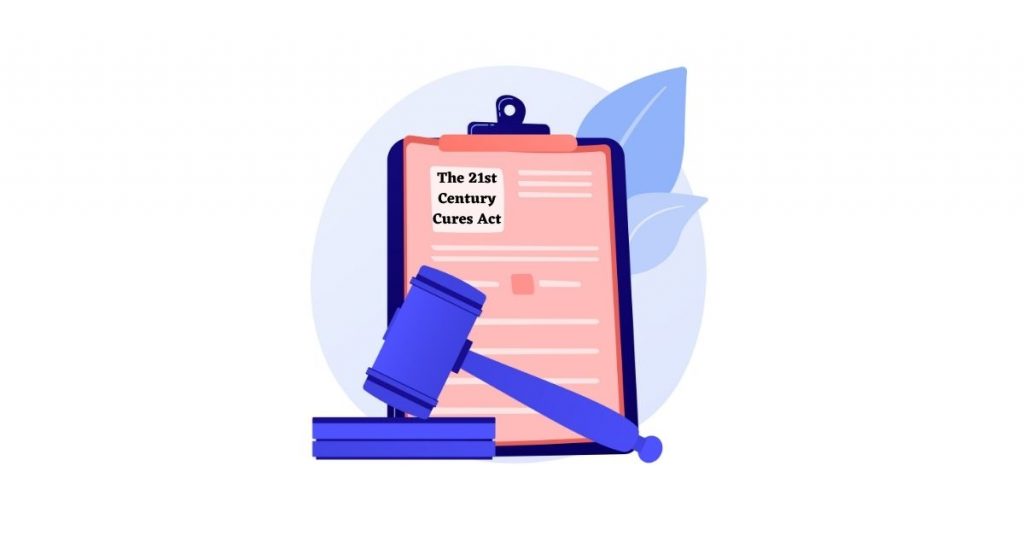 According to a source, in March 2020, the Office of the National Coordinator for Health IT [Information Technology] (ONC) released the 21st Century Cures Act: Interoperability, Information Blocking, and the ONC Health IT Certification Program Final Rule, to implement the provisions of the 21st Century Cures Act (the Cures Act).
The Cures Act was signed into law in 2016, by former President Barack Obama "to help accelerate medical product development and bring new innovations and advances to patients who need them faster and more efficiently."
The Cures Act's final rule focuses on supporting the use of modern technology and IT in health care. It aims to give patients essential data in the electronic health record (EHR) by removing barriers created by health IT developers, which often impede the sharing of information (also known as information blocking). The rule also requires the adoption of standardized processes for exchanging information, updates the requirements of the ONC Health IT certification program, and more.
The Cures Act facilitates,
Patients' access to their health information
Speeding up the research process for serious illness
Healthcare system's advancements in interoperability
Concentration on the opium crisis
Smoothening of the delivery and development of medical devices and drugs
Improvement in the mental health services
The important role and purpose of this act are to upgrade and improve the collaboration between providers who are taking care of patients by ensuring transparency in usage and electronic health information exchange.
INFORMATION BLOCKING LIST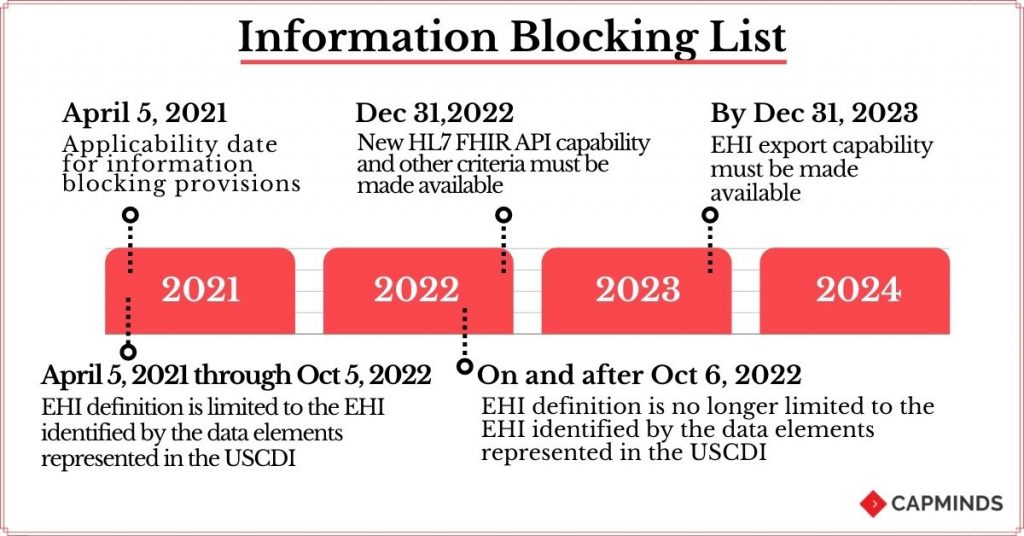 Benefits Of Healthcare Interoperability
Easing access to information and standardizing the care process tends to improve patient outcomes to greater levels, by simplifying provider workflows.
Practices can avoid information blocking and grow patient and provider relationships by implementing interoperability systems, within and across different organizations and systems.
These positive interactions or relationships between the provider and the patients can encourage the patients to be positively active when it comes to managing their medical care.
Allowing providers to get hold of the patients' medical history in detail can help them in making better clinical decisions.
Facilitating interoperability in healthcare allows the healthcare providers to concentrate more on delivering quality care to the patients than solving their health IT issues. This also reduces the administrative burdens of the providers and simplifies their workflows.
Challenges Of Healthcare Interoperability
The major issue with this much interoperability might be the managing of inconsistent information across multiple sources. But this can be solved by adopting a single uniform EHR network and interface. The software which can automate the processes should be the most preferred.
The next challenge might be validating electronic requests for patient information i.e, maintaining the privacy and security of patient health records. Using authorized data management software helps in this kind of situation.
The next one that poses a challenge is overcoming organizational resistance to sharing patient data. This isn't right. The rule says data should be able to be shared at any cost. So make it completely accessible to the right people at all times.
The high cost of hiring specialists to manage interoperability definitely poses to be a challenge. This can be solved by letting a specialized software platform maintain EHR interoperability for you.
Final Thoughts
In the transition to a better value-based healthcare system, the Cures Act is an important step that poses a full and full "patient-centered" approach to providing medical care.
Healthcare interoperability will be made smoother with the implementation of the 21st Century Cures Act. Practices that adopt interoperability solutions will be assured of experiencing a greater competitive advantage with patients as well as other providers.
Equip yourself with the best interoperability solution – Capminds' cloud-based EHR. Our cloud-based EHR offers the right tools for you to deliver better patient care from huge documentation, billing, and reporting processes.
The user-centric design and quality performance system allow your practice to work efficiently, leaving a lot of time for your patients. Our EHR software will relieve you from maintaining expensive servers and IT staff.
Our EHR features like scheduling, patient medical records, patient portal, telehealth, clinical decision rules, advanced security, etc, can make you transform your practice into a unique one in the market. Don't wait any longer. Exploit these features by just visiting our website and getting started.
"We give you the best to make you the best"