Digital Health: The Next Big Thing In Value Based Care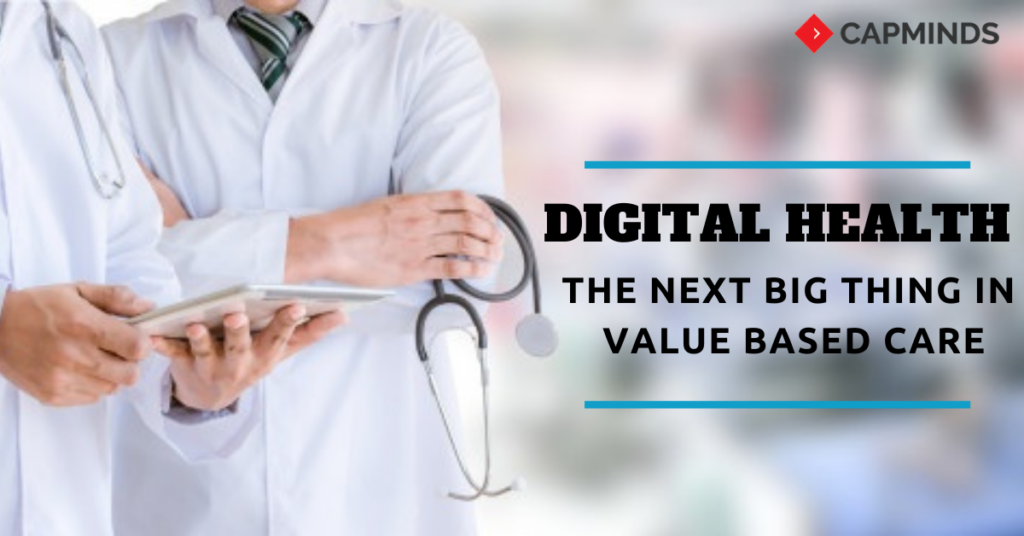 Value-based healthcare models are specifically designed to drive health outcomes. As the healthcare industry started moving towards the new way of delivering care, many healthcare professionals and physicians are left wondering how important is value-based care in 2021. In this article, we discuss how digital platforms are transforming value-based healthcare.
Why Physicians Should Care About Value-Based Care?
Value-based care is a type of repayment that attaches payments for care delivery to the quality of care provided and rewards providers for both productivity and viability. This type of repayment has arisen as another option and replacement for fee-for-service reimbursement.
To change how medical care suppliers are repaid for administrations delivered, the Centers for Medicare and Medicaid Services (CMS) has presented a variety of significant value based care models, for example, the Medicare Shared Savings Program and Pioneer Accountable Care Organization (ACO) Model. Private payers have thus received comparable models of responsible, value-based care.
While the traditional fee for service repayment model advanced quantity of services, government authorities have proposed a few repayment programs that reward healthcare providers for the quality of care that they provide for patients. Value-based care aims to provide better consideration to people, improving population health management strategies, and reducing healthcare costs.
The important key factors of value based payments include:
Pay for performance (P4P)
Gain sharing
Value-based purchasing
Risk-adjusted care
Risk-sharing
Population-based payments
Incentivized payments
Capitation arrangements
The value-based care models focus more on patient outcomes and help the healthcare providers to improve the quality of care based on certain measures including hospital re-admissions, and improving preventative care.
Digital Platforms In Value-Based Care
Digital technology plays a great role in providing quality care for patients. As the emergence of digital tools is growing each day, patients are started demanding more quality services from their healthcare providers via digital tools such as online appointment scheduling, online bill payments, telehealth, and more. Here we listed out the two digital techniques which drastically transform value-based healthcare in 2021.
1.Digital Patient Engagement Tools
Due to the COVID-19 pandemic, the healthcare provider's ultimate goal is to provide value-based care and to improve patient' care. To provider that the digital patient engagement tools play a key role in helping patients to stay focused on their health goals. The digital tools also allow patients to engage effectively with their health providers and ask questions that come up between visits.
While patients are not going with in-person visits nowadays, remote patient monitoring is gaining a huge presence in today's healthcare marketplace. Especially for elder patients and people who are located in remote areas and facing difficulties to access quality care on time, RPM helps them with timely and easily accessible health care delivery. Also, people are making the right use of telehealth services for healthcare video visits with their physicians, online consultation, and more.
2.Wearables For Providing Value-Based Care
Discussing the digital applications, the next big thing – wearable technologies and related applications will probably have a bigger task to carry out in the overall healthcare landscape in 2021. The wearable is guiding and supporting patients with chronic conditions and also those with personal health goals.
While wearables are now universal for tracking the wellness of patients, later on, they'll help measure health impartially, recognizing changes in habits that might be demonstrative of a creating condition and transferring this data to healthcare providers. Wearable gadgets and related applications as of now exist to help oversee type 2 diabetes, asthma, arrhythmias, clinical misery, and different issues.
For instance, a few existing wearables have been appeared to help fat, at-risk populations avoid full-blown diabetes by tracking blood glucose measurements and reporting changes to physicians. Wearable EKG sensors like those in the well known Apple Watch have helped get unpredictable heart rhythms in wearers, alarming them (and their physicians) of a potential medical issue — and in any event, saving lives. They can even go about as a cutting edge life-saving system with fall location abilities.
These advancements are getting more modest and all the more monetarily open and are bringing constant health monitoring to a level recently seen distinctly in an emergency unit. This extra information is coming to be known as the personal health record (PHR), and when joined with the electronic clinical record (EMR), can help doctors and patients settle on significantly more quality care decisions.
Final Thoughts
The changes in the healthcare industry and the way of delivering quality care have been happening over the past years, and the recent technological innovations like wearable's, digital tools, artificial intelligence are poised to enable truly connected care. At CapMinds we help healthcare providers by providing the best EHR implementation and telehealth services to achieve true value-based care.