How To Do RCM Optimization? (3 Tips You Can't Afford To Ignore)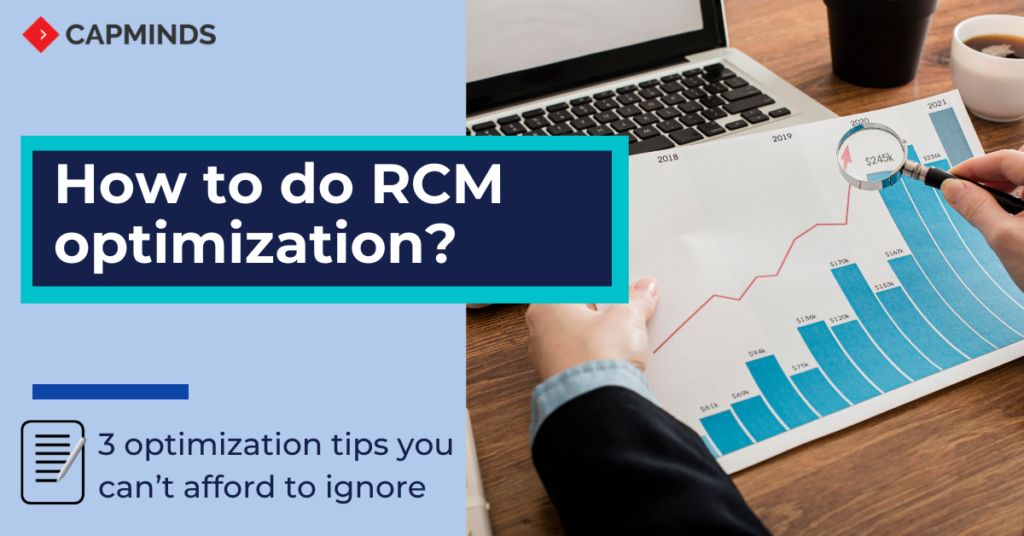 In the hard fight of the COVID-19 pandemic, the RCM optimizations turn to be the crucial one with the highest priority. Past year, most healthcare organizations faced serious issues related to practice revenue growth, patient outcomes, billing, and collections – where everyone was fighting as a real hero in the Covid war to safeguard patients from this deadly virus.
As everything was quite normal today and we are returning to the post-pandemic world, the healthcare financial leaders are started focusing on both patent volumes and practice productivity.
The Covid-10 era has created a lot of changes in the healthcare industry especially with the healthcare costs and quality healthcare delivery. This has seriously created a lot of pressure on healthcare organizations to update their RCM process to ensure a smooth revenue cycle for their healthcare practices in the future. Here are the 3 proven strategies that work well for your RCM optimization.
Workflow automation should be your first step
Automation is everywhere today. In the same way –the healthcare sector is set to attain automation processes in almost all the workflow areas such as scheduling, billing, payment processing, and more. As a part of revenue cycle management, team members perform complex & time-consuming tasks such as claim status follow-up, eligibility verification, patient statement creation, and more. If this process has been done quickly and accurately it will benefit more in terms of revenue cycle performance and practice productivity.
If the right technology is used for automating these works, this frees up a lot of time and resources and allows team members to focus more on valuable processes. The workflow automation on the front end RCM has also helped healthcare practices during this pandemic.
By automating the RCM process, the practice can able to attend their patients and clear patient days before an appointment. This reduced the need for unnecessary contact. When telehealth is taking over, the need for in-person checks is too reduced. Patients are started making use of telehealth technologies for access care online.
Front-end optimization should be considered
Optimizing front-end revenue cycle processes can reduce headaches on the backend. Patient access is key to revenue cycle management success at the Indiana health system.
About 30 percent of health systems rely on manual patient access workflows. But as patients become more computer savvy thanks to smartphones and technology advancements, patient access is tapping features like automated and bi-directional communications to streamline the process.
Find the right partner for your RCM
Revenue cycle management optimization can be a daunting task, especially for smaller healthcare organizations. Physician practices do not always have access to capital, technology, people, and other resources to dive into an end-to-end optimization project. Additionally, rapidly growing organizations may find themselves with a patchwork of revenue cycle processes and technologies that can impede enterprise-wide management.
For some organizations, these can be signs that a partner is needed. Revenue cycle management outsourcing has become increasingly popular as a solution to common revenue cycle challenges, such as slow reimbursement, inefficient workflows, and lack of technology.
Coming out of the COVID-19 pandemic, outsourcing is likely to see another surge. The pandemic has exacerbated talent recruitment and retention. Internal revenue cycle management teams may not be a possibility or cost-effective for some organizations right now.
CapMinds medical billing & RCM features are customizable according to the changing trend in the health industry including the top features – medical credentialing, AR follow-up, claim submission, insurance verification, charges entry, denial management, and more.
Ready to outsource? We, CapMinds are ready to easily adapt to industry trends, regulations, and your business goals by providing the best RCM solutions.